Our fundraiser Barn Event on June 20
was beautiful, and it got our new non-profit folk school nearly halfway to our goal! A
HUGE thank you
to all of you who have participated so far. See our beautiful
video of Donka's spinning workshop
in the afternoon. If you would like to donate to Fabric of Life non-profit, please
click here.
We are planning a work weekend October 17-18.
If you would be interested in joining us for gardening, painting, cleaning, and/or have other various skills in property maintenance and want to donate your time to our wonderful folk school, please reply and let me know! We will have a fun time! Our
16 Week Weaving Class  – Väv Immersion
has been attracting a lot of interest! Anyone who would like more information on this in-depth weaving program, please
contact us
. Applications are due by
September 1, 2015
. We expect to have some scholarship money available for young adults.
We still have just a few spaces in some of our upcoming classes
– check your calendars and join us if you can!
Vävstuga Basics
August 24-28th
– recently added and last one scheduled for 2015
See below for Vävstuga Basics dates in 2016!
 Linens – Seed to Cloth August 31-Sept 4 – held at the beautiful Flax Studio
Nordic Deflection Sept 21-25 – with Lisa Hill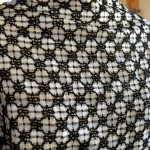 Swedish and Latvian Knitting Weekend October 10-11
– with Beth Brown-Reinsel
Swedish Classics Oct 12-16
– just one space left for our
Basics Alumni
!
Backstrap Weaving – Three day Andean Pebble Weave Workshop October 23-25
– with Laverne Waddington
Flamboyant Blankets October 26-28
and
October 30-November 1
– with Lisa Hill
ANNOUNCING! Vävstuga Basics dates in 2016
– Early Bird Special – call to register by September 15th, 2015 – SAVE $30 Feb 15-19, Feb 29-Mar 4, Mar 21-25, April 4-8, April 18-22, June 20-24, June 27-July 1, Oct 24-28, Oct 31-Nov 4, Nov 7-11